FK51 - BROWN SUGAR "Long Strange Drip" LP
$

15.00
Sold out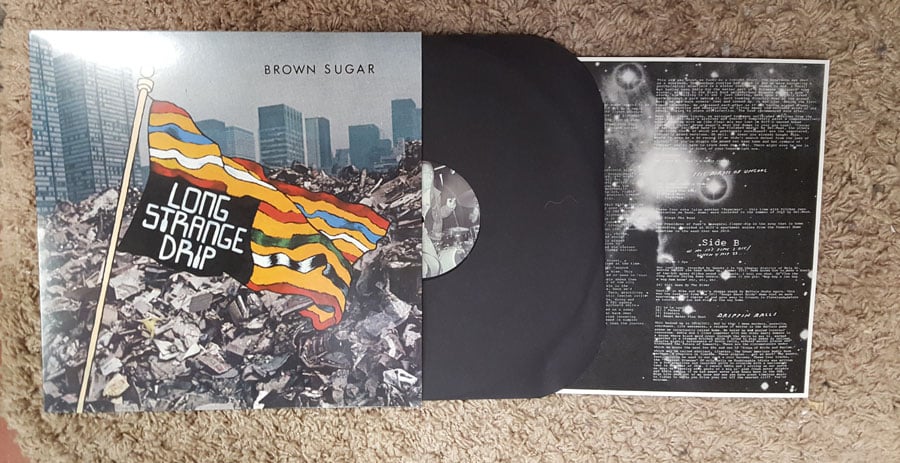 Brown Sugar. "Long Strange Drip" LP.
Here we have it fans, long running and newcomers alike. The ultimate in records by the almighty Brown Sugar. Almost ten years after the band formed Feral Kid Records now presents to you this experience of a collection LP compiling all tracks from the bands singles and compilations, as well as the unreleased 7th single, unreleased tracks, songs from the 'Songs About Birds' demo, and more. Essentially everything that the band ever did aside from the powerhouse LP also released by Feral Kid Records
There is also a cassette companion for this LP, FK52. Limited quantities of the cassette are available and if you are interested they are currently only available with the package deal of this LP.
Scum Stats:
500 units - black vinyl, no variant
50 units (of the 500) - black vinyl with the screen printed Damaged City Fest release cover
100 test-presses, 50 with Feral Kid specific cover, 50 with Loki Label cover
All of these product and more available on the official Feral Kid Records webstore which can be found at www.FeralKidRecords.com